Comments of Andrew Barbano

Citizens Cable Compliance Committee Regular Meeting
4-22-2004

AD LIB (expanded from memory): I will yield the gavel to the vice-chair and make the following comments for the record.

I must initially respond to several of Councilman Aiazzi's points.

First, I never called the City of Reno's governmental access television activities a propaganda machine. I have criticized the City of Las Vegas and Clark County for denying their citizens public access while shunting millions of ratepayer dollars into their government channels which are, indeed, propaganda and re-election machines and have been roundly criticized as such.

Mr. Aiazzi repeated his remarks from the April 7, 2004, council meeting that Charter's 300 local workers deserve the security of knowing they will have jobs for 15 years. In a fire-at-will state, without a union contract, no one has any job security. This committee has developed evidence that Charter is an oppressive employer. Had I any idea that the council would entertain any proposal to help Charter's workers, I would have suggested that this committee recommend a living wage requirement in the new franchise, as is being proposed and implemented right now all over California. [UPDATE 7-31-2004: Charter announces closing of Reno call center, fires 40 workers. Aiazzi continues to defend actions.]

[At this point, Vice-Chair Floyd Dean interjected that if Charter files bankruptcy, jobs are not secure and that a 15-year franchise does not ensure job security.]

Chairman Barbano continued: Mr. Aiazzi asserted that to properly plan for infrastructure expansion, a 15-year term is necessary. I have stated several times before the council, and the accuracy of my assertion was confirmed just yesterday by a local professional with more than 20 years' experience in the cable business, that the industry standard for accumulated depreciation on new plant and equipment is five to seven years, maximum.

With the industry changing so quickly, new equipment might be obsolete in three years or even less.

PREPARED REMARKS

The Reno City Council did accomplish one good thing when it rubberstamped everything Charter Communications wanted at its meetings earlier this month.

It showed Washoe County, Sparks and Carson City exactly what to do wrong, and make no mistake, four members of the Reno Council ill-served their citizens in their blind pursuit of backdoor taxation.

Perhaps they needed the extra money for the refurbishment of the black tower downtown into a new, even harder to get to city hall.

Public opinion was very clear from the start on the one central issue — Charter should not be rewarded with a 15-year franchise after failing completely at every level, as the city's own highly paid expert proved.

Alas and alack, the city council chose to ignore that expert's advice almost across the board. Ignoring us poor ignorant citizens is one thing, but dismissing out of hand Dr. Robert Sepe, who was paid about $60,000 of taxpayer money, was a travesty.

This was to be expected, especially with one city staffer going around telling people that Dr. Sepe's report was, and I quote, "garbage." [AD LIB: I have the documentation and Committee Member Thornsberry has seen it.]

This committee was originally charged with cable complaints and franchise contract compliance. Complaint intake was quickly taken out of our hands after Charter squealed.

We have been censored by city hall but have kept up the fight.

We worked many hours on the new master cable ordinance only to have Charter ram through changes on April 7 at a council meeting at which I was not allowed to speak when that agenda item came up.

We have found that we have three entities to fight on behalf of ratepayers: Charter, the McNeely Administration staff and the city council.

As I reported in the Sparks Tribune and Comstock Chronicle on April 11, I thought that for once a major recommendation of this committee might get somewhere after Councilman Hascheff agreed that the new franchise agreement should be sent to the financial advisory board for review.

Mr. Hascheff, an attorney, left for a court appearance and when he returned he found that the council had given Charter everything it wanted with no further review. The rubberstamping was led by councilmembers Dortch and Aiazzi with the concurrence of Councilwoman Zadra and Mayor Cashell.

Councilmembers Sferrazza and Harsh voted against the franchise, with Councilwoman Sferrazza noting that Charter should not be rewarded with a 15 year renewal for bad service.

Here's what we've learned and what I will share with Washoe County, Carson City and Sparks:

1. DON'T SELL OUT. Councilmember Aiazzi justified the 15 years because it got the city more money from Charter. Wrong. It merely meant Charter was willing to collect more money from you, cash upon which to float until remission to the city. The council could have reduced your rates and chose not to do so.

2. LISTEN TO THE DOCTOR. If you are going to pay for a consultant, as federal requirements pretty much mandate, listen to that expert. Otherwise, it's an expensive exercise in cosmetics.

3. INVOLVE THE RATEPAYERS. Do what Washoe County is doing and continually brief your citizens committee on the negotiations. In our case, we were treated like mushrooms despite our twice going before the council waving red flags about hard evidence that the negotiations were being mishandled by McNeely Administration staff.

This committee worked around the clock in a very short timeframe when we finally saw the very flawed franchise deal. We came up with sound suggestions. Charter's most frequent response to our major recommendations: DEALBREAKER.

I took that as a compliment that we had done a very good job. Alas, all the council saw was backdoor tax revenue.

4. TAKE YOUR TIME. This deal was railroaded through less than three weeks after being revealed to the public. Shady deals wither in the sunshine. This was a very dark deal. After the council's rubberstamping of the corporate wishlist, I heard from several ratepayers about the nonsensical length given the company. The technology will undergo a sea change in three years, while Reno labors under a franchise already obsolete.

President Jenna Bush will be planning a kegger to kick off her re-election campaign before Reno gets another shot at its cable franchise.

The public deserved better.

5. MAKE THIS AN ELECTION ISSUE. City council. county commission, mayoral and supervisorial seats are up in this fall's elections in Washoe, Reno, Sparks and Carson. Sparks needs a citizens panel and I've gathered a list of people willing to serve.

Carson needs to reconstitute its citizens committee.

On the state level, Sen. Joe Neal's SB 278 from the 2003 session needs to be reintroduced. It would have allowed the city to take over the cable system in case of a meltdown from a financially ailing company like Charter. But Cox of Las Vegas and Charter not only killed the bill, but pulled the ladder further up behind them. Talk to state assembly and state senate candidates about this as you see them this year. Tell them that people are angry. Remember, Charter's inflated rates affect the pocketbook of every TV viewer whether or not you are a Charter subscriber. If you buy from any business which advertises on any TV outlet, free or not, you are paying Charter. See Barbwire.info for details.

On the federal level, the Telecommunications Act of 1996, hailed by Bill Clinton, Al Gore and Newt Gingrich as the dawn of a new era of low prices and increased competition, has failed miserably. The entire Nevada congressional delegation at that time — Harry Reid, Richard Bryan, John Ensign and Barbara Vucanovich — all voted for it. Reid and Ensign remain in office. Write, call and talk to them. Tell them to fix this horrendous mistake which turned Charter and its siblings into deregulated monopolies. Imagine Sierra Pacific Power with no Public Utilities Commission or Consumer Advocate's office and you get Charter's free fire zone.

The U.S. Senate already fired a warning shot across the bow. They've had so many complaints that they are looking at doing something. Now's the time to push on the federal level.

You will find complete background and continually updated information on these issues at (this website).

I encourage you to sign up for the mailing list.

Charter won round one because four councilmembers took a dive.

Round two starts now.

Be well. Raise hell.
---
\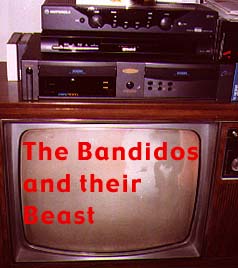 Fool me twice, shame on me
Charter tests end-run around regulation
Daily Sparks Tribune 8-1-2004, Comstock Chronicle 8-6-2004
Latest cable TV con jobs
Tol'ja So — Charter closes Reno call center, fires 40
Councilman Aiazzi re-defends April employment ploy
Daily Sparks Tribune 7-25-2004, Comstock Chronicle 7-29-2004
---

Watch this website and Barbwire by Barbano in the Sunday Sparks Tribune and Friday Comstock Chronicle for updates. Click here to request placement on our mailing list.
Thank you.